The Half Of It / MOMMO Theatre / Dublin Fringe Festival / September 2017
Written by Karen Cogan
Cast Karen Cogan / Faoilheann Cunningham (Voice)
Designed by Kate Moylan
Lighting by Bill Woodland
Sound by Davy Kehoe
Costume Design by Saileóg O'Halloran
Produced by Kelly Phelan
THE STEWART PARKER TRUST AWARD WINNER 2017
FIVE DUBLIN FRINGE AWARDS NOMINATIONS
FIRST FORTNIGHT AWARD 2017
"A deeply realistic manic vigilance sustained throughout, Karen Cogan was a totally absorbing presence that garnered every audience member's unwavering attention." ★★★★ Tn2 Magazine
"This is an exquisite piece of theatre. Under the direction of Cathal Cleary, Cogan's portrayal is heart breaking and gut wrenching in equal measure." ★★★★ Reviews Hub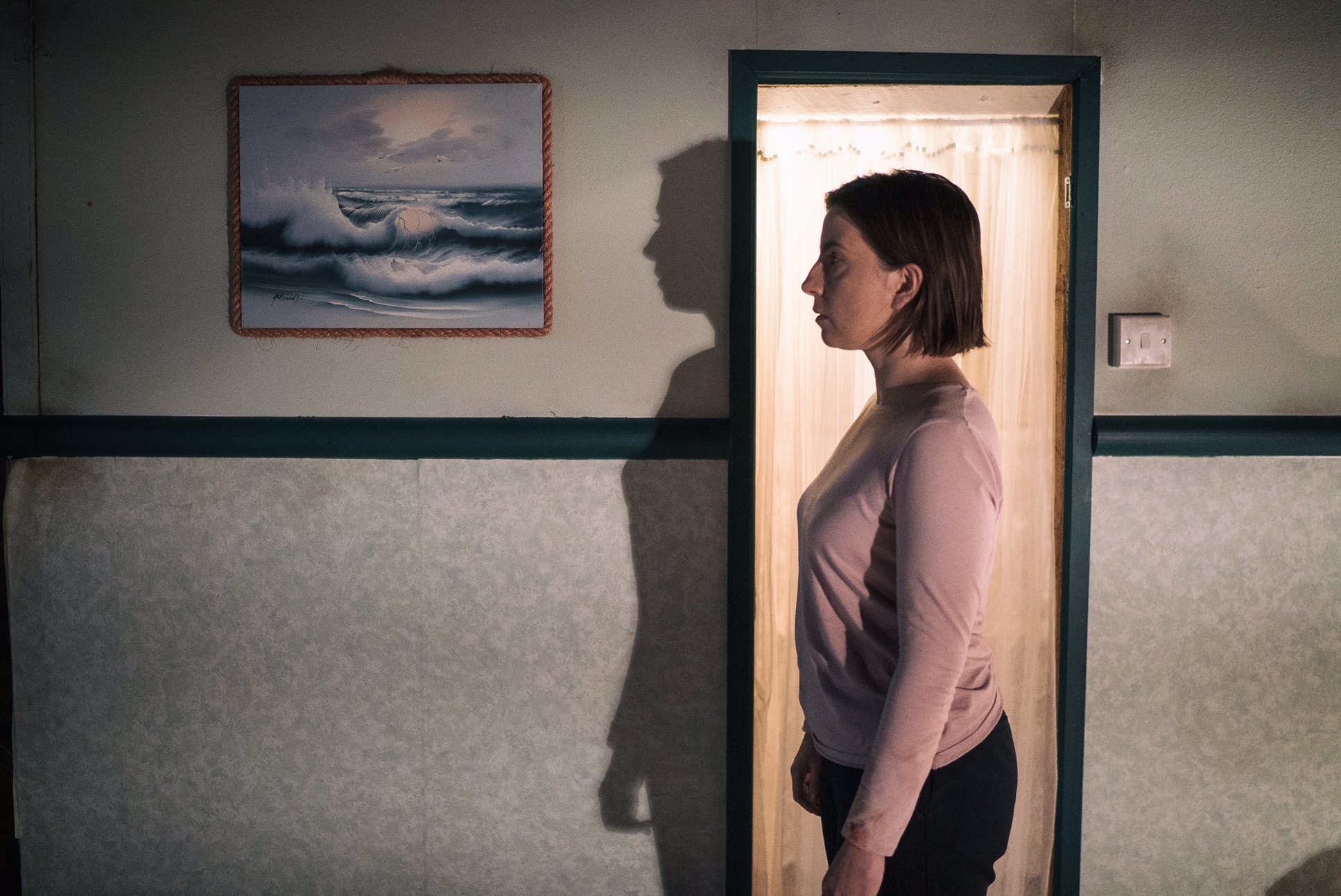 "Karen Cogan's performance was outstanding. She kept the audience intrigued and in awe for the entire play." Meg.ie
"The performance is tightly wound, and relentless, with a kernel of dark Cork humour. Karen Cogan is simply compelling.
This a world very much worth visiting." Draff Reviews
"The Half of It is a unique work of modern art presented by the MOMMO Theatre, directed by Cathal Cleary and brought to life by the writer and solo performer Karen Cogan." Meg.ie
"Cogan's commanding performance is an experience in itself and coupled with the atmospheric space results in 50 minutes of absorbing theatre." Reviews Hub
"A one-woman play. And well, what a woman.
Nothing surpasses Karen Cogan's sheer talent" Tn2 Magazine
"The Half of It is certainly a unique creation as it steers away from the traditional and basic concept of theatre with just a stage…we experience this work of art in a vivid and realistic way." Meg.ie